Physiotherapist for Home Visit in Noida
Physiotherapy at home in Noida Sector 74, Sector 75, Sector 76, Sector 77 and Sector 78
For Appointment: Call 7669096965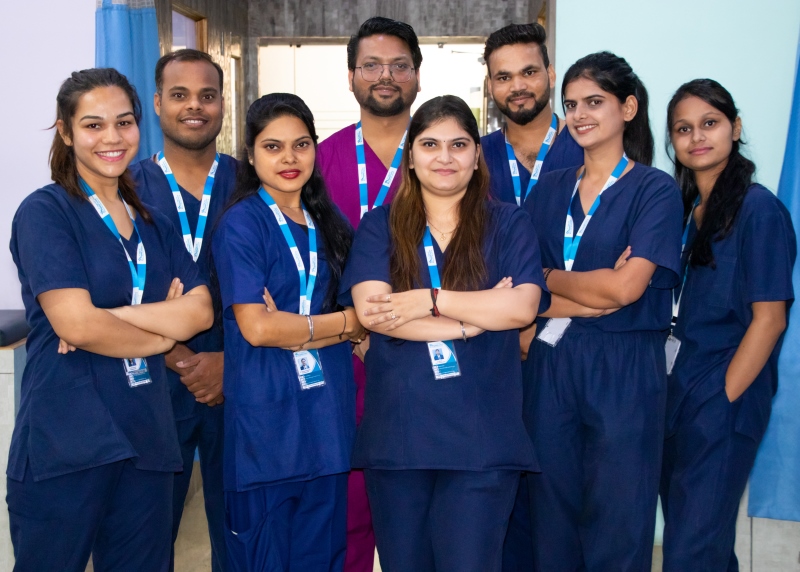 Dr. Aggarwal Advanced Physiotherapy Centre has a team of experienced and best physiotherapists in Noida. We have a Big panel of Physiotherapists for a home visit in Noida in Sectors 74, 75, 76, 77 and 78.
If you are suffering from any pain in the Knee, Back, Heel or Neck Call Us at 7669096965 or 01204322792
Physiotherapy for Back Pain
Physiotherapy for Shoulder Pain
Physiotherapy for Knee Pain
Physiotherapy for Heel Pain
Physiotherapy for Neck Pain
Physiotherapy for Sport Injuries
Know What Our Patients Talk About Us
Physiotherapy for Home Visit
Geriatrics Rehabilitation
Few Words From Our Clients For Us
"Dr. Aggarwal is a very experienced and professional physiotherapist. He along with his team is very quick to diagnose the issue and proceed with the therapies accordingly. I would highly recommend visiting this centre for any such need."
"Thank you for making me so much better. Thanks for your good care and concern. Dr. Aggarwal Physio Centre have the best doctor for laser therapy. I am a cricket player and now Because of her I can continue playing matches as before."
"Visited the hospital on 30th September 2020 when my foot got twisted in the marketplace. I had severe pain but thanks to Dr. Amit Agarwal and his team members for giving me the instant relief."
"I had visited.. For Headache.. and I got very good response. Staff behavior is very very good. In few visits only I am feeling very relaxed now. Thanks to Dr. Aggarwal for treatment. They have latest equipments in their center for treatment and therapy.. For physiotherapy and Headache it is best place get treatment."
"It was an overall great experience and satisfying treatment with Dr. Amit. She understood the problem and knew the exact issue. I was recommended for 10 days of Physiotherapy session but started feeling much better within 5 days. Thankyou Dr. Aggarwal Physio Centre."
"Nice place, kind team, always with smile and all at affordable price. Have been going for couple of weeks and seeing improvement in my knee pain.."
"Dr Amit Aggarwal is a very competent doctor for physiotherapy, among the best in Noida. His centers are well equipped with the latest gadgets in the trade. He has ensured that his team receives excellent practical training under his guidance so that the patients may feel comfortable while undergoing physiotherapy. His diagnosis is excellent and he advises only the essential treatment. I have gone to him for my problem of frozen shoulder. I am feeling very much relieved. I have to continue with the excercises advised by him in view of my precarious problem."
"I was having lower back pain from past 2 weeks I tried many physiotherapist but nothing worked. Here after 2 - 3 sessions only my pain started to decrease. Thanks to Dr. Aggarwal Physio Centres for taking care of me and being so humble. She treated me with professionalism and care. The place is also clean and well maintained."
"Dr. Aggarwal Physio Centre is the best physiotherapy centre in Noida and Delhi NCR with latest equipments Deep Tissue Laser Therapy and Shock Wave Therapy for fast relief. Dr. Amit Aggarwal is a knowledgeable and amazing physiotherapist in Noida and staff is very cooperative, very neat and clean ambiance. I highly recommend to go this clinic."
"Dr. Aggarwal's Physio Clinic is certainly among the Best in Delhi/ NCR. I had frozen shoulder (right arm) for over three months. I was avoiding visit to clinic due to Covid 19. For past one month, I could not even comb my hair from right hand. I did consult a Doc, who prescribed some exercises, which did not help. Finally, on 12 Aug, I reached Dr. Aggarwal's clinic., they are outstanding, they conducted 15 sessions very meticulously. My shoulder has got over 95% movement back. After first 7 sessions, I drove from Delhi to Noida . I also wish to place on record that hygiene is of top order and social distancing was followed very meticulously. All the best to you all. Keep doing the good work. Regards."
"This physio centre taking all the precautions from fighting COVID - 19 I have been through the treatment personally at Dr. Aggarwal Physio Centre they have facilitate me with face shield , gloves and mask and entry is only possible when the patient is checked by thermal screening the bed is sanitized for every single person the staff maintain so much hygiene and they are so much professional at there work, I have a serious issue at my back named as intrascapular pain she treated me so well and quickly So don't waste your time thinking going somewhere else in lockdown just go this clinic will guarantee you result."
"Very happy with the therapy provided by Dr. Aggarwal Physio experts here. Underwent Laser, Ultra sonic , Heat Therapy, Stretching and Conditioning and can feel much more at ease now. Especially when the pain had persisted for a few months. The concern and the care is quite conspicuous. To top it all, the place doesn't have an all out approach to just make money. Hope they continue with the same spirit. Highly recommended!!"
Get Started
Packages are available  for Your Physiotherapy for Home Visit in Noida